Protecting Young Victims from Sexual Abuse and Safe Sport Authorization Act of 2017
Child Abuse Hot-Line – 1-800-252-5400
Photo Day
Varies Season by season, check your email for info each season from the photo taking company.
Coach Tools
Coaches Manual – as of 06-19-21
U6 Lesson Plan 2 U10 Lesson Plan U6 training lession plan U8 lesson plan U8 lesson plan 2
Click here for a great resource :  Coach Training
Manager Your Team
Coaches can manager their teams by logging in to their account on SportsPilot.
2021/22 Coaches Manual
The latest revisions to the MSA Coaches Manual and MPA playing rules are under revision. All sections of the Manual and the MPA Playing rules are downloadable using your browser once the link is restored.
Laws of the Game Changes
Click on this link to see a summary of the change to Laws Of The Game for the 2022/23 Season
Concussion Awareness
COACHES:
Please take the time to look at this valuable information from the Centers for Disease Control and Prevention regarding Concussion Awareness.
You may also want to check out the additional information available from the CDC. Just click on the link provided in the document.
Referees have been instructed to remove a player from the game if he/she exhibits the symptoms of a possible concussion or the complains of the symptoms outlined in this document. They are also instructed not to allow the player back on the field until he/she have been cleared by a MD, DO or and Athletic Trainer Certified in Concussion identification protocol.
Upcoming Coaching Classes
*you are not required by MSA to have a license
North Texas soccer provides opportunities for coaches to develop, These classes allow coaches to obtain higher level of coaching certification and recognition. You must have completed the Online 'F' and be at least 16 yrs old, to apply for the 'E' Level (F is the lowest , A is the highest). Once you have had the 'E' for 6 months then you can apply for the 'D'. MSA is offering partial reimbursement for qualify coaches who complete these classes.
Coaching Documents and Rules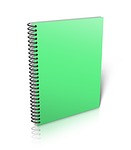 See our Good of the Game policy for player, parent, and coach conduct. The Player Development Initiatives provides guidelines and best practices for youth player development.
Practice Information
See our Practice Information page for practice field assignments and field use permits.
Feedback
Coaches are encouraged to use our game report form to provide feedback for specific games.
Please use our feedback page to provide feedback.
 Forms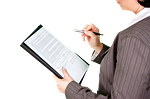 Select players must fill out a player release form to be allowed to participate in tournaments on other teams
Coaches can notify the game assigners of coaching conflict they may have during the season
Registering as a Coach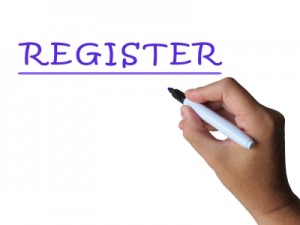 See the registration page for more information about registering as a coach. Please remember to fill out the Risk Management form if required.
Coaches will need to register during the registration period prior to each season. Teams may be disbanded if the coach fails to register on time.
Uniforms
Coaches are responsible for selecting and distributing uniforms.  
Please keep the total cost to parents around $45.
Please plan to wear the same uniform for several years. 
Coaches can purchase uniforms from any vendor. 
MSA recommends (but does not require) the following vendors: