Spring 2020 Registration
Registration for the Spring 2020 soccer season will run from December 15th through January 31st. Early registration in December gets you last years pricing! Pricing will go up after January 1st to accomodate the extra games we are adding. Most u9 and above teams will now have 10 games instead of 8. For more information please follow us on Facebook:
When the program is open – click on the registration button below to register using our SportsPilot enrollment program. Returning players need to use their current account to return to their team. If parents create a new account, the player will not be returned to their team, they will be viewed as a new player with not team history. New players need to create an account.
Returning Player Registration New Player Registration
For Competitive Soccer Registration:
Competitive soccer is a team registration. You must have already tried out for a team and then the manager will use this link to register the team. There are no individual competitive registration.
Competitive Registration (Manager Only)
If you miss registration in July, you can apply for late registration by sending an email to registrar@mansfieldsoccer.org.
Please provide the following information for late registration requests:
The parent's name
The child's name
The child's birth date
The parents contact phone number
If we have room we will call them within the next 2 weeks to register their player.
Walk-in Registration
Walk-In Registration is available at the MSA office at (817) 473-1177 during open office hours. Please call before coming in to ensure that someone will be in the office.
| | |
| --- | --- |
| Tuesday | |
| Monday | 3:00pm to 7:00pm |
| Thursday | 3:00pm to 7:00pm |
| Wednesday | 9:00am to 2:00pm |
Rising Stars (u3) Soccer Registration
Fall 2019 Rising Stars Class
The Rising Stars Class is set up for our youngest players
To be eligible a player must be 3 (born in 2016) on or before December 31, 2019 for the Fall season
The Rising Stars class is from September 28th through October 26th (November 2nd is a make-up date if needed).
The class meets only on Saturdays
How does the Rising Stars class work?
The cost of the Rising Stars program is $70.
Rising Stars players do not practice during the week
Rising Stars meet once a week on Saturdays
There are 5 training session and then the final weekend is a play day
Rising Stars are not put on specific teams

Kids at this age make friends quickly and we don't want to pull apart kids that have become instant "best friends"

Rising Stars work out for approximately hour.
They Rising Stars jersey will need to be purchased. – The uniform can be purchased during registration or online at a later date. Parent will need to provide shin guards, shoes (they do not have to be cleats) and black shorts.

The commissioner will let you know how to pick up the jersey once start time gets closer
The Jersey can be worn for the whole year and even the following year once the player is old enough for our regular league.

Do not bring a ball with your Rising Stars player. They have learned the word "mine" as you know and a lot of time is spent searching for "their" ball. The lead trainer will provide the soccer balls for the session.
We do not have "coaches" for this age group but instead use paid trainers who have experience working with children at this age.
Parents can be involved as they like with the training and are welcome to join in, although it is not required.
As the start date grow closer parents will be contacted via email from the age group commissioner with more information included which session you have been assigned.

There are two sessions each Saturday morning –

Session I – to be announced
Session II – to be announced
Parents are randomly placed in one or the other session. If you need to change just let the commissioner know or if once assigned to a session you need to change for one week please just let the commissioner know so they can properly plan.
If you have any questions, please feel free to contact the office at 817-473-1177 or registrar@mansfieldsoccer.org.
To be eligible a player must be 3 on or before July 1, 2018 for the Fall
season or 3 on or before January 1, 2019 for the Spring season
To register for Rising Stars, cick on the following link to access our SportsPilot enrollment page.
Member Association Change
North Texas Soccer encourages players to register with their local association. However, if or some reason you would prefer to register in another North Texas Soccer member association, please fill out and submit this form. If you do not have a GotSoccer player account, select "none" to begin the process. We hope you have a great soccer experience!
Leagues
Age Group and Fees for the Spring 2019 Season
AGE
BIRTH YEAR
FEES
U19
2000
$95
U18
2001
$95
U17
2002
$95
U16
2003
$95
U15
2004
$95
U14
2005
$95
U13
2006
$95
U12
2007
$90
U11
2008
$90
U10
2009
$90
U09
2010
$90
U08
2011
$85
U07
2012
$85
U06
2013
$75 plus jersey $20
U05
2014
$75 plus jersey $20
U04
2015*
* A player must be 3 by July 1st to be eligible for the U04 League in the Fall Season and 3 by January 1st to be eligible for the Spring Season
$70
Additional Charges – Uniforms
U05 and U06
If a player does not already have a red/white or blue/white reversible jersey, then they must be purchased at the time of registration. The cost is $20.00.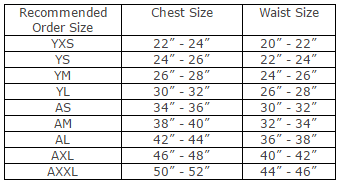 U07 and older
The team is allowed to decide on their uniform. If you are new to a team, the coach will let you know both where to purchase the uniform and the cost.
What is included in your registration fees
U04
Training with professional trainers, supplemental insurance, and a certificate at the end of the season.
U05/U06
Supplemental insurance, referee fees, field usage fees, trophies or metals at the end of the season, practice fields with lights.
U07/U08
Supplemental insurance, referee fees, field usage fees, trophies or metals at the end of the season, practice fields with lights, academy paperwork (if requested).
U09/U10
Supplemental insurance, referee fees, field usage fees, practice fields with lights, academy paperwork (if requested). Trophies or metals given to 1st place only.
U11 and older
Supplemental insurance, referee fees, field usage fees, practice fields with lights. Trophies, Medals or T-Shirt's given to 1st place.
Registering as a Coach
All coaches, assistant coaches and volunteers are required to complete an online Risk Management Form. Coaches must register online with SportsPilot and then fill out the Risk Management Form.
Competitive Team Registration
Competitive teams will need to register their teams with the Mansfield Soccer Organization. Please see our Competitive Team Registration page for more information.
Other Information
Costs include field use fees, referee fees, supplemental insurance, trophies or medals for all players U8 and below, trophies, medals, and season patches.
For all players U7 and up the registration fee also includes Thursday Night Tournament Night (TNT) and Friday Night Lights where players can join in pick-up games and attend skills training sessions.
Please make sure you enter a correct and accurate email address so you can receive registration confirmation, league, and game information.